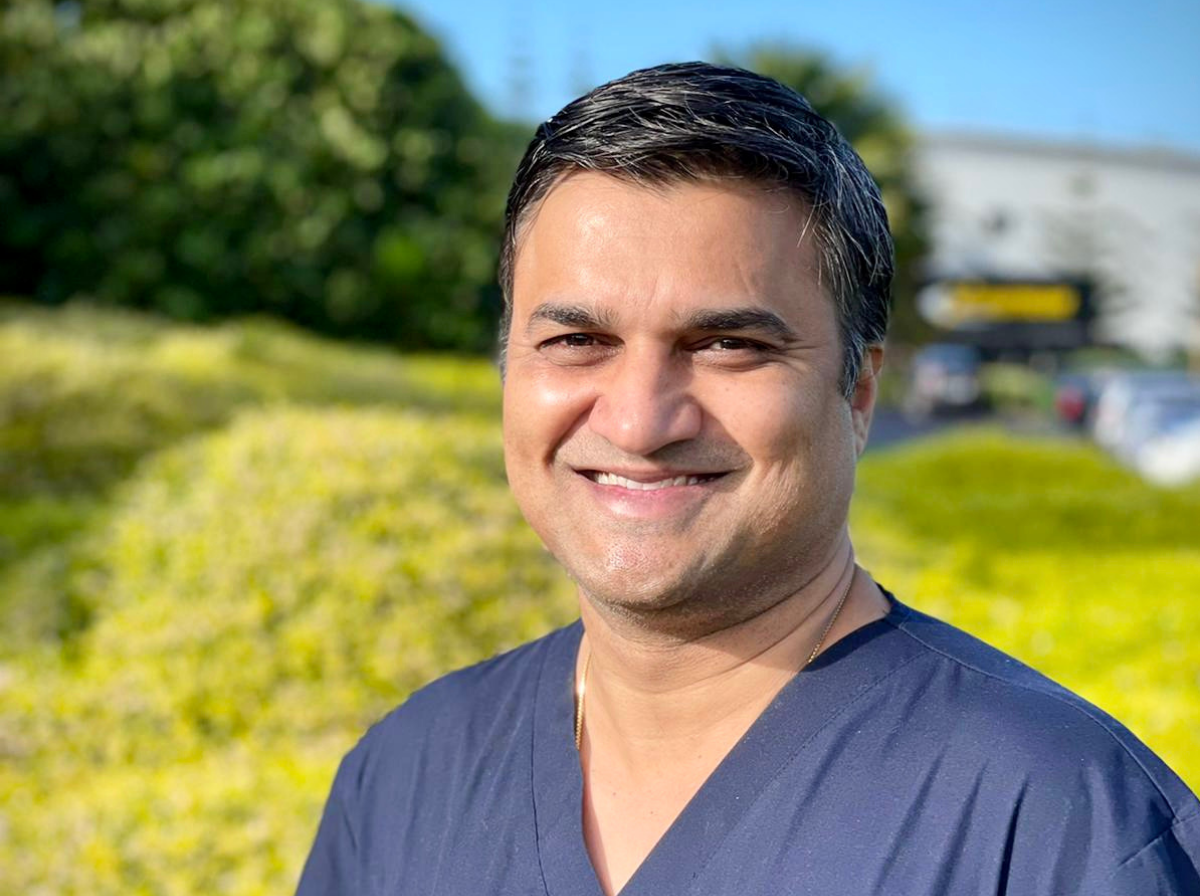 Dr Preetam Durshanapally: Our new GP
October 22, 2021 12:48 am
Introducing Dr Durshanapally: Highbrook Medical's newest GP
Dr Preetam Durshanapally, MBBS, has recently joined our General Practitioner team at Highbrook. We are delighted to welcome him to our new clinic.
Preetam is a well-known doctor in the East Tāmaki community, respected for his great work in the Flat Bush and Botany areas.  Always a popular and valued Flatbush GP in the local community, Dr Preetam is committed to providing his patients with the best possible care and attention. If you want to register with Dr Preetam, please call us or fill in our enrolment form.
Dr Durshanapally will be spending the majority of his time at our Highbrook Medical clinic and is taking new patients. He also has some time available at our sister clinic, Botany Junction.
An experienced family doctor 
After qualifying in India with an MBBS in 2005 from KMC Warangal, Dr Durshanapally came to New Zealand in 2012. He has worked in several DHBs. As a result, he has varied and excellent experience. Preetam decided that being a General Practitioner was where his future lay.
So, he brought this expertise to his work as a family doctor in South Auckland.  Preetam is a multilingual doctor who speaks English, Telugu, Hindi and also understands some Punjabi. He's also the most likely member of our team to know the latest cricket score, being a keen fan!
Our new, resident Expert in Mental Health and Men's Health
Dr Durshanapally brings a wealth of experience, especially in his special interest fields.  An interest in Mental Health was one of the key factors Preetam chose Highbrook as his new clinic.
"Obviously mental health is becoming an especially important aspect of health due to the added pressures of Lockdowns. And this especially affects our workforce. We know that thriving at work is connected to overall wellbeing, but right now succeed at work can simply mean actually getting safely into your place of employment." says Preetam.
"Extra care needs to be put in place to support people who are struggling. So, I liked Highbrook's 'roll-up-your-sleeves attitude to making that happen right in the heart of where business takes place. Working closely with skilled staff within our Health Improvement Team like our Health Coach, Pierre (du Sart) gives me confidence in delivering longer-term plans for anyone learning self-management skills."  
Dr Durshanapally' s other interest areas are Men's Health and caring holistically for people with long term health conditions.  
Highbrook's exceptional family doctor
When selecting staff for our new clinic, it's important they share Highbrook's philosophies. Namely, to provide the highest quality healthcare which assists all of our whānau to reach their full potential.
"Dr Preetam is such a valuable addition to our team, as he is a people person who brings with him a passion to provide unconditional support to all patients and whānau. He's so respected in the community and we are lucky to have him come on board."  Lucy Hall, Group Manager.
Supporting total wellbeing 
Like the wider Highbrook team, Dr Preetam believes that for people to thrive, they need unconditional health support for total wellbeing. This includes not just being physically well to allow you to reach your full potential. It also means that your mental and social wellbeing is supported. Preetam is a team player who is friendly and very approachable, as well as being a well qualified and compassionate doctor. 
How to enrol with Dr Preetam Durshanapally
If you would like to have Dr Durshanapally as your GP, we will give your request to enrol as a new patient with us, our promptest attention.  Just let us know when you send in the new patient enrolment. Dr Preetam also has the capacity to enrol new patients currently, but we expect his list to fill quickly.
So, if you are looking for an excellent GP in South Auckland, download an enrolment form today.  We're proud to have a low-cost fee structure.  This helps the community to have access to our supportive and friendly medical professionals.    
Preetam has settled easily into our team and is very much looking forward to helping our community with all their health care needs.
Enrol with Dr Preetam Durshanapally today.