Highbrook Medical provides an affordable doctor service, with health care fees that deliver genuine value. Our low cost medical clinic is handy to the whole Highbrook Business Park, bringing you reasonable health care fees on your doorstep.
18+ years in clinic, over the phone or video
Fees for enrolled patients
Looking for an affordable doctor? Our low cost fees make it easier than ever to take care of yourself.
Each consultation takes 15 minutes, so you can pop out from work to talk to us about your health. For more in-depth discussions, please book two appointments.
In addition, there may be additional health care fees for extra tests, referrals and reports.
Fees must be paid after the appointment; any unpaid fees may be referred to a collection agency.
Prescriptions for 13 & under
Free
Prescriptions for 14-17
$13
Prescriptions for 18+
$19.50
These are consultation prices only – there are additional charges for materials, tests and reports outside of the normal consultation time.
Enrolled patients are partially funded by the Government, which assists us in maintaining affordable health care fees. If you're not enrolled, you can visit us for a consultation, but the casual patient fee is $72. To get our affordable doctor fees, please become an enrolled patient.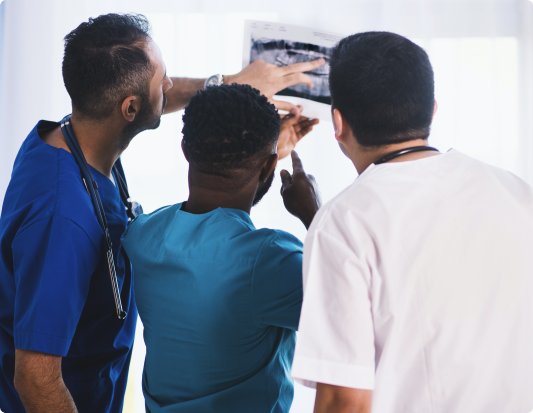 How to become an enrolled patient?
Enrol at Highbrook Medical for low cost clinic fees whenever you pop in and visit us.