Contact Highbrook Medical
We'd love to hear from you!  Get in touch with the supportive Highbrook team at our state-of-the-art Auckland medical centre. We want to make it easy to take care of yourself –
so you can thrive at home and at work.
Highbrook Medical is located in the Highbrook Business Park.
Clinic opening hours
Monday 7am – 5pm
Tuesday 8:15am – 5pm
Wednesday 7am – 5pm
Thursday 8:15am – 5pm
Friday 8:15am – 5pm
Address:
31 Highbrook Drive, Highbrook, Auckland, 2013
Conveniently, our Auckland medical centre is part of the Highbrook Health Hub, allowing easy access to various Highbrook services and health partners in one accessible location.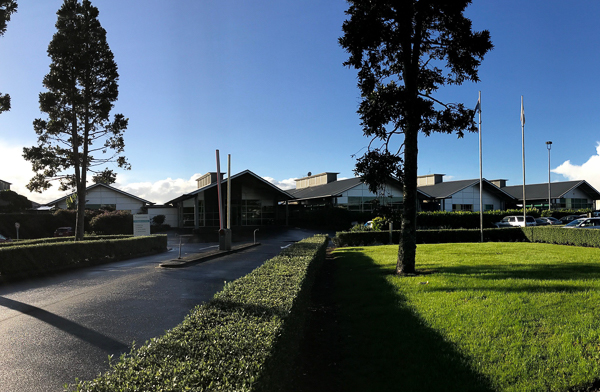 Is your business looking to improve workplace wellness for your team? Together we can create a corporate wellness strategy that helps your team thrive and build their mauri ora. Discover how we strive to set the benchmark for New Zealand Health Care.
Parking is available directly outside Highbrook Medical.  Contact Highbrook for more details.
In an emergency, please phone 111.
Outside business hours, for a non-emergency please call Healthline on 0800 611 116.
One of our customer service representatives will speak to you and pass you on to the right person in the Highbrook team to help meet your health needs.
Additionally, you may be assessed over the phone to help us understand which Highbrook services will best fit your requirements.
To keep everyone safe, please call us from the car park before you come into the clinic. Covid-19 tests and treatment are available.
You can email us for enrolment or general enquiries.
For any health or appointment queries, please call us.
We're happy to help with non-urgent administrative requests via email.
Click to find out what we can help you with over email. For any health or appointment queries, please call us.
Book doctor appointment online
Follow us on Facebook for news and health updates from Highbrook Medical Centre.
31 Highbrook Drive, Highbrook, Auckland, 2013
Frequently asked questions