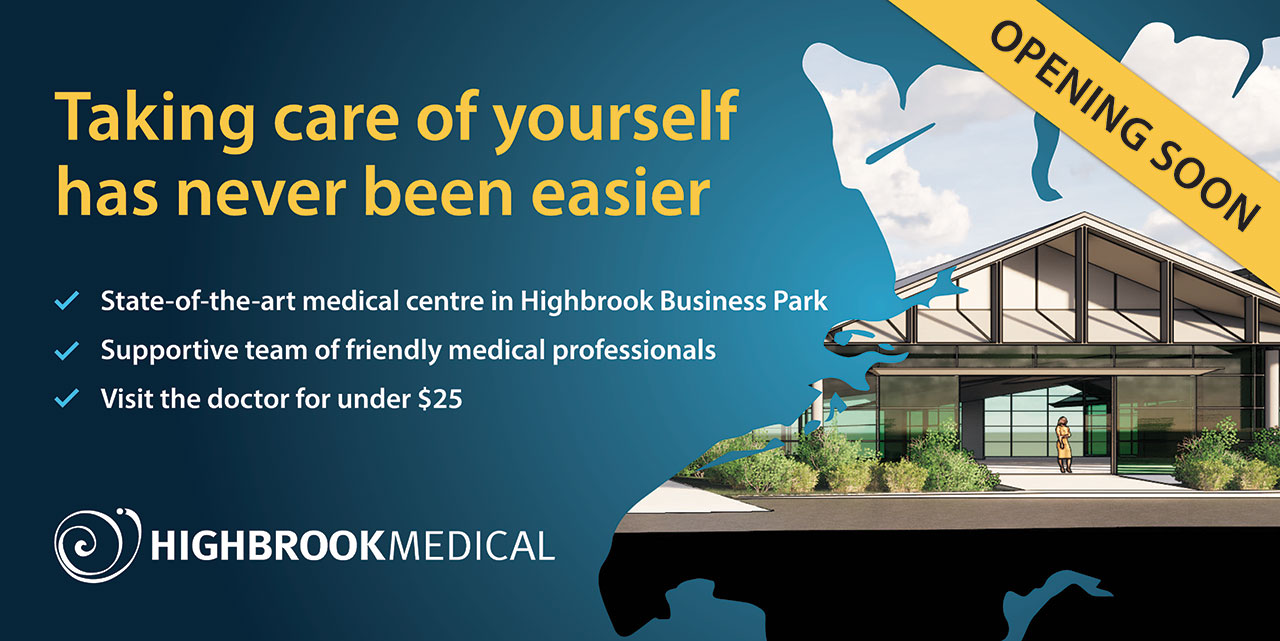 Opening soon: The new Highbrook Medical Centre is coming to East Tāmaki
September 15, 2021 8:33 am
Taking Care of yourself has never been easier
Our State-of-the-art medical Centre will be opening in Highbrook Business Park on Monday 20th September, 2021.
Our team are delighted to be able to offer low cost, affordable healthcare to everyone in the Highbrook community. Located in the Highbrook Business Park we are especially excited to be able to serve the community of people working and living there. There's a lot of information on our Home page to help you find out more. We already know many of you from our sister clinics at Ormiston and Botany Junction.
In addition, we have some amazing new staff joining the clinic. You may know some of them, including well known GPs like Dr Jayani Kannagra and Dr Preetam Durshanapally.
Health solutions for employers too
If you're an employer, find out more about how we can help support your business. We will be working with a range of businesses to co-design a vision of what great health care looks like for your workforce. They will be able to easily access our services by popping out from your workplace to ours or taking part in initiatives you'd like support with on-site at your place of work.
We've developed a range of services especially to support everyone. These workplace wellbeing initiatives include wellbeing workshops and onsite health screening opportunities.
Our new medical centre is opening in Level 4
Our team of healthcare professionals are looking forward to becoming a part of the Highbrook Business Park whānau. We will go ahead and open as planned in Level 4. So, we'll be asking you to express your interest to enrol by calling us or simply fill out the online enrolment form. We'll look forward to welcoming you to the clinic in person to enrol when restrictions lift.
Until then, keep up the good work of staying home and staying safe.